HOWO Mining King Dump Truck
Engine : D12.42/420HP Chassis model : ZZ5707V3840AJ Capacity : 70T
HOWO MINING KING TRUCK
The HOWO 70 Mining King dump trucks is heavy duty vehicles that are specially designed for optimal performance and effectiveness the mining operations.
This trucks is renowned for their high reliability, high load capacity, high work rate, high value, high return and low usage cost.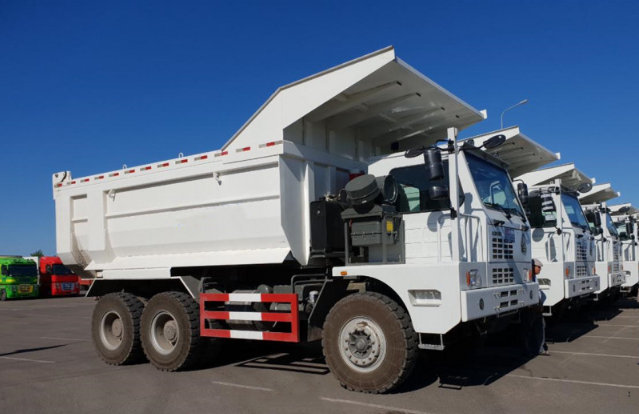 ---
SPECIFICATION OF HOWO MIMING KING
Technical Specifications
Cab

SINOTRUK HW7D single side cab,no bunk,left driving,air conditioner

Engine

Model

D12.42

WD615.47

Horsepower

420

371

Maximum output Kw/r/min

309/2000

273/2200

Bore x Stroke

126x155mm

126x130mm

Valve

2

2

Displacement

11.596L

9.726L

Make SINOTRUK (CNHTC), 6-cylinder in line, 4-stroke, water-cooled, turbo-charged & inter-cooled, direct injection;Euro 2 emission standard, Rigid fan.Option:Cold-start with electric-inlet-air heating System

Transmission

SINOTRUK HW21710 transmission,10 forward and 2 reverse with HW70 power takeoff

Front Axle

SINOTRUK HF12 Front Axle,HOWO 12-ton front axles of equipped with drum brakes.

Rear Axles

SINOTRUK AC26 Heavy reduction drive axle,STR hub-reduction with differential locks between wheels and axles, enforced STR axle,ratio:10.47;Option:8.51

Tyres

Rims:10.0-25,12 hole-steel ;Tyres:14.00-25(36PR) Mining tyre with 1 Spare tire.Option:14.00R25 Mining radial tyre

Oil Tank

D type-500L Aluminum alloy fuel tank

Optional

Independent heating system

Carriage body

The carriage can be heightening

Steel thickness of Carriage floor optional 12、14、16mm

Steel thickness of Carriage side optional 10、12、14mm

Ordinary steel,optional Manganese plate-Mn16,high strength steel

Carriage lifting mode:Front lift,China system and HYVA system.

Weight in kg

Gross vehicle weight 70000

Kerb weight (Kg) 20000

Rated load weight(Kg) 50000

Front axle loading capacity 12000

Rear axles loading capacity 2x26000

Performance

Maximum driving speed (km/h) 51(10.47)/63(8.51)

Packing

Nude Pack.The packing of the commodity shall be in accordance with the export standard packing of the manufacturer,

be suitable for long distance transportation of ocean and inland.

The manufacturer reserves the right of technical alteration /change for better improvement without prior notice
Series of HOWO Mining King Dump Truck
Model

ZZ5707V3640AJ

ZZ5707S3640AJ

ZZ5707V3840AJ

ZZ5707S3840AJ

ZZ5707V4040AJ

ZZ5707S4040AJ

ZZ5707V4840AJ

ZZ5707S4840AJ

Wheel base (mm)

3600+1500

3800+1500

4000+1500

4800+1500

Carriage Dimension

5500x3100x1800

5800x3100x1800

6200x3100x1800

7500x3100x2600

Cubage (m3)

30.69

32.364

34.596

60.45

Overall Dimension

8300×3300×4340

8600×3300×4340

9000×3300×4340

10300×3300×4340
---
Highlight of HOWO Mining King Dump Truck
High reliability
The engineering precision in the manufacturing of the trucks makes it robust and dependable. The vehicles are tested under harsh operating conditions and are optimized for reliability and comply with safety standards.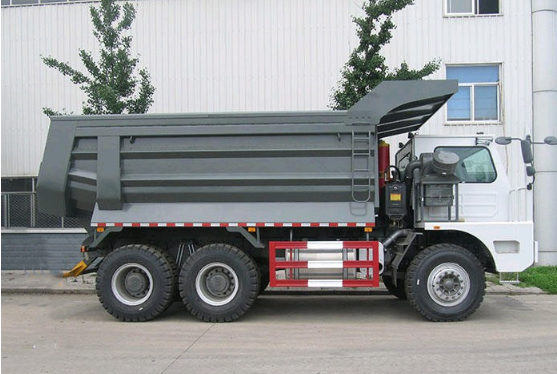 High load capacity
Computer aided finite element analysis are used in the design of the trucks. The designs are stress tested for sturdy overall welding on the rectangular frame, loading capacity and resistance to high impact. Our trucks have a 20% higher cargo loading capacity compared to similar models by other manufacturers.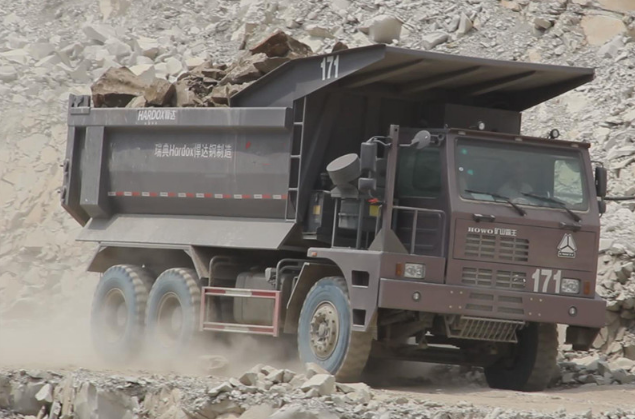 High work rate
Our trucks are manufactured to comply with high quality control standards to ensure quality and high efficiency. Performance test under actual work conditions shows that the truck's work rates are 15% higher than other trucks in the same class.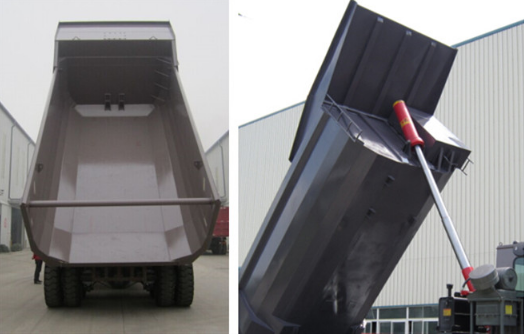 High value
Our trucks deliver remarkable value for its price. The trucks have higher configuration compared to those in the same category.
High returns
With its high load capacity and high work rate and low maintenance cost, our truck buyers reap a bigger profit margin. Our trucks are truly money making machines.
Low usage cost
The low operating costs, low maintenance cost and low fuel consumption gives our truck's buyers maximum value for the product.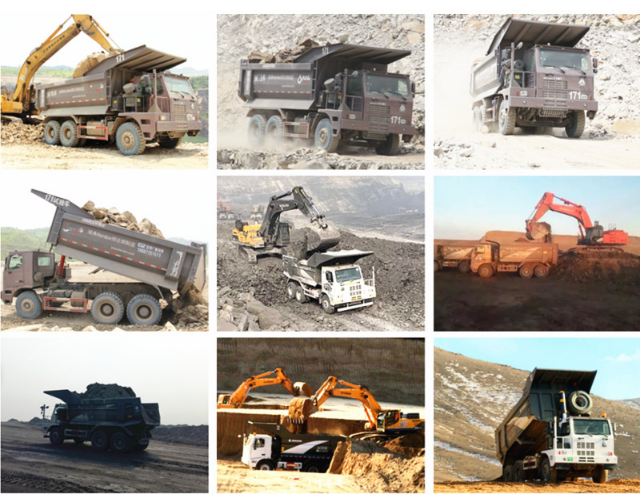 HOWO MINING KING DUMP TRUCK


WeChat public
number QR code